HJFMRI develops partnerships, infrastructure, and expertise around the world to help researchers solve complex challenges in global health. 
Learn more about us.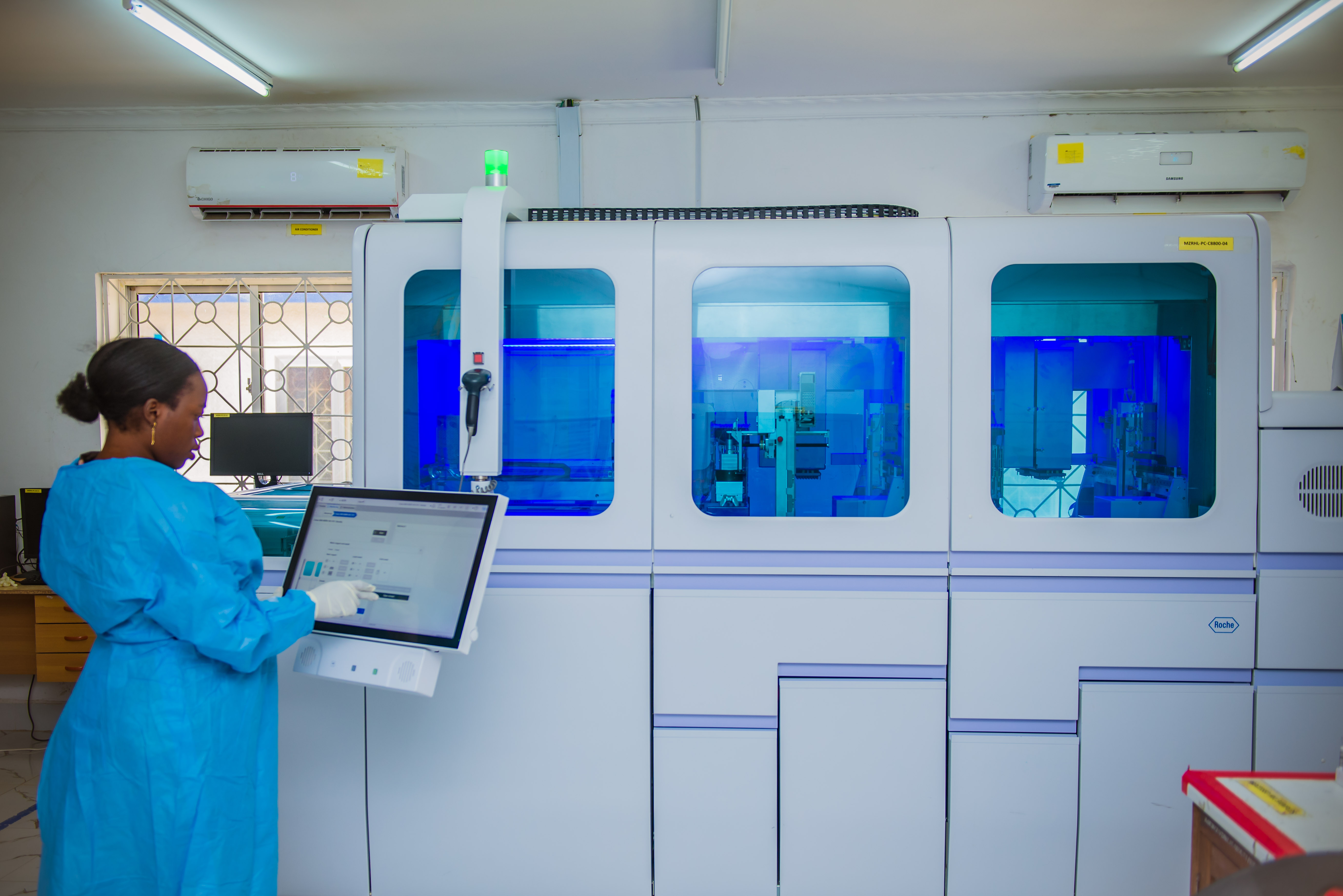 HJFMRI Focus Areas
HJFMRI has decades of experience supporting partners in a wide range of complex research endeavors. Our multidisciplinary team of experts works to implement flexible, comprehensive approaches to vaccine development, clinical research, infectious disease surveillance and therapeutics, global health program implementation, capacity building, and military-military health initiatives.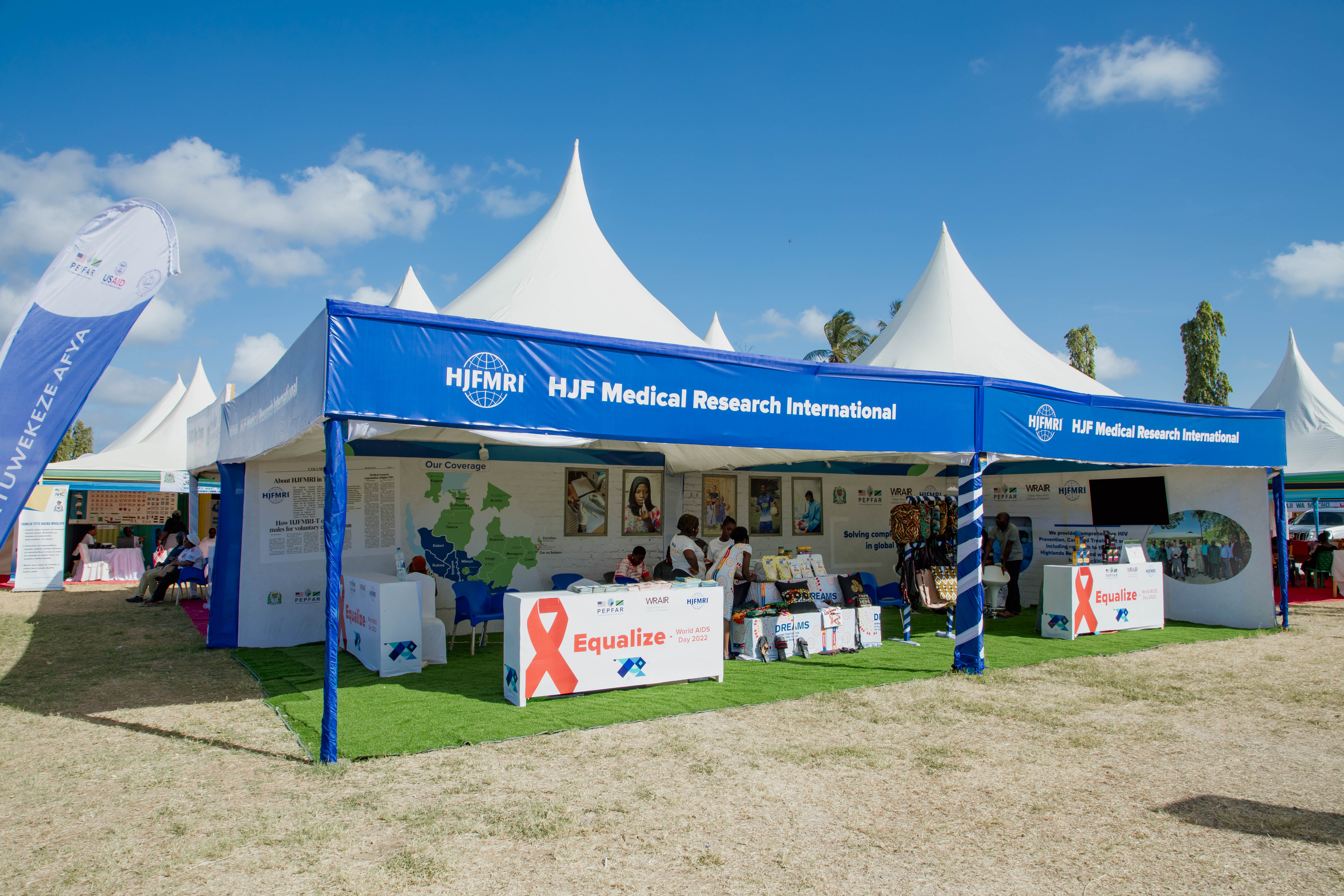 HJFMRI's Services
HJFMRI facilitates medical research by providing a range of responsive, flexible services to support clinical testing and global health program implementation around the world. We provide support services in protocol planning, site development, research operations, data collection and analysis, regulatory compliance, and international program staffing and contracts.  
News & Updates
Mobile Clinic Delivers Quality Health Services to Remote Communities

Maurice is one of many who have benefited from PEPFAR's promise to deliver quality healthcare in remote communities through a mobile clinic outreach program. Before the mobile clinic, members of Maurice's community would have to travel to Tanzania by foot - an eight-day journey in territory inhabited by wild animals and warring clans, to receive health services. "Some people would die there, and it was hard," Maurice says. 

Turning the Tide: An Inspiring Journey from Depression to Hope and Empowerment after HIV Diagnosis

When Edith Okafor, a 50-year-old widow and caregiver of four boys, walked into the Clinical Training and Research Centre (CTRC), 44 Nigerian Army Reference Hospital Kaduna (NARHK) to begin antiretroviral therapy in April 2007, she had no idea that that encounter would become the beacon of hope in her state of despair.  

HJFMRI program brings HIV self-testing outreach to Kyela's fishing camps

Geoffrey Mwakyusa (49), a resident of the Kyela District Council in the Mbeya Region, is among hundreds of thousands of people in the area who have connected with Community-based HIV Service Providers (CBHSP) to find out their HIV status through the distribution of HIV self-testing kits.

Inauguration of Biosafety Level 3 Reference Laboratory and Molecular Laboratory at KEMRI/WRP CRC

Ahead of the October 20 Mashujaa Day celebrations in Kericho, Kenya's Deputy President H.E. Rigathi Gachagua, EGH, visited the Kericho, Kenya Medical Research Institute (KEMRI)/ Walter Reed Project (WRP) Clinical Research Center (CRC), where he inaugurated the biosafety level 3 tuberculosis (TB) Reference Laboratory. 

The African Cohort Study celebrates its 10th anniversary with a bang in Tanzania

The African Cohort Study (AFRICOS) celebrated its 10th Anniversary on Wednesday 1st November, 2023, with a Research Symposium to review key findings from the study, share ongoing analyses, and discuss plans under the theme titled, "Progress and Future Directions."

From Stigma to Pride, A Family Saved by PEPFAR

In 2007, Joyce, David and their two children were featured on the cover of PEPFAR's annual report to Congress, but their story about how PEPFAR transformed their lives began in 2005. David and Joyce were expecting their second child in 2005 when David discovered he was living with HIV. The next day, David brought his wife, Joyce, to Kericho District Hospital to get tested.

HJFMRI Opens New Health Innovations Center in Nigeria

September 28, 2023, marked a significant milestone, as HJF Medical Research International Ltd/Gte. (HJFMRI Ltd/Gte.) celebrated the grand opening of its new laboratories and office complex  in Abuja, Nigeria.

PEPFAR Patient Two: Deborah's Story of Resilience and Hope

Deborah is one of the oldest stories of PEPFAR's impact in Kenya and is a true testament to the purpose and mission of PEPFAR. More than 20 years ago, Deborah was diagnosed with HIV. 

NEWS: HJFMRI Supports Mpox Training in Nigeria

Program provided training for 120 healthcare workers and stakeholders on mpox outbreak detection and public outreach efforts.

CASE STUDY: Deploying Entomology Surveillance Teams to Respond to Emerging Outbreaks

HJFMRI helped coordinate entomology surveillance teams to quickly gather data in a race against emerging dengue and yellow fever outbreaks in Kenya.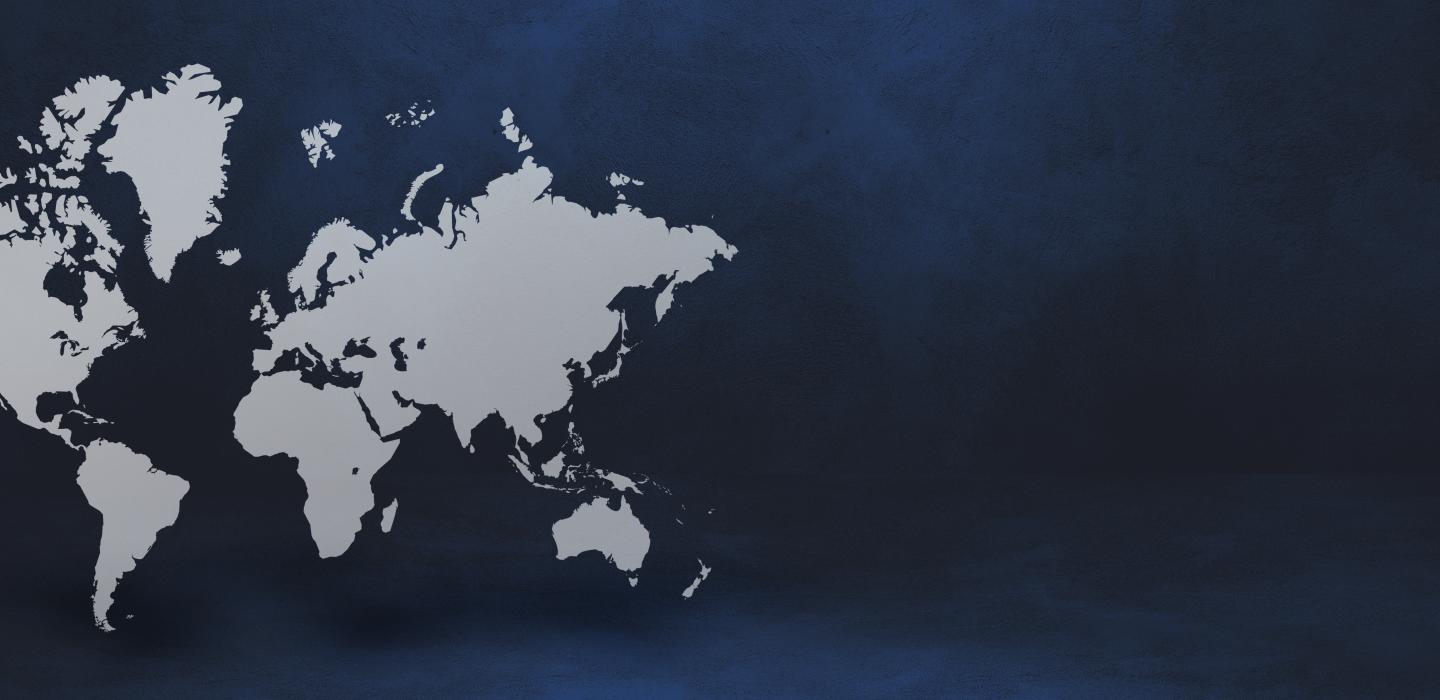 HJFMRI is proud to partner with organizations from across the globe to advance global health, including host country governments, public institutions, private entities, universities, and foundations.