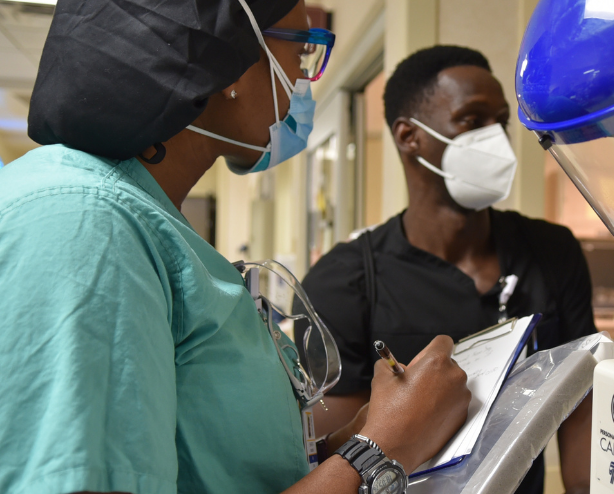 Join a dynamic, inclusive culture that works together to make a difference.
You've worked hard to hone your skills, with relentless focus on making a difference you can be proud of. HJFMRI's programs let you spread your professional wings and share your core values in league with the brightest and most passionate minds in medical research.
---
Benefits at HJFMRI
---
Taking care of our talent is good for all of us. That's why we offer valuable benefits to enhance compensation and reward service along with initiatives designed to motivate and appreciate a productive, committed workforce.
At HJFMRI, we recognize the importance of having and keeping our employees and their families healthy. We can only be successful if our staff are engaged and able to bring their best to the table. With that in mind, HJFMRI is committed to providing a healthy and safe workplace to our global workforce including competitive benefits packages aligned with local markets offerings.
We design our benefits packages with our employees and their families in mind to be life-enhancing.
Such benefits include some of the following, which vary based on country of operations:
Medical Insurance
Dental Insurance
Vision Care Insurance
Transportation
Pension
All benefits are subject to the country and local jurisdictions' regulations.