November 7, 2023
Kyela, Mbeya, Tanzania — Geoffrey Mwakyusa (49), a resident of the Kyela District Council in the Mbeya Region among hundreds of thousands of people in the area who have connected with Community-based HIV Service Providers (CBHSP) to find out their HIV status through the distribution of HIV self-testing kits. The PEPFAR-funded program, implemented by HJF Medical Research International (HJFMRI), helped Mr. Mwakyusa learn three years ago that he had HIV and helped link him with lifesaving care.
Mr. Mwakyusa says that the Kafyofyo camp is home to more than 200 people. The number includes fishermen, bar attendants, food vendors, fishmongers, and children. The place also receives visitors from neighboring towns and countries on both economic and social-related activities. Mr. Mwakyusa, a fisherman and father of five, comes into contact with many people from different parts of the country who come to buy fish at the local market on the Lakes Nyasa shore. He says the situation has exposed him to various challenges, including sexually transmitted infections.
According to Mr. Mwakyusa, he first learned his HIV status after meeting the Tumaini Community Service Organization Community-based HIV Service Providers who visit his fishing camp to provide HIV awareness counseling and self-testing.
"I was educated on the importance of testing for viruses, the need to take drugs in case I am infected, and how to protect myself and others. They introduced a new thing to me and I am grateful to them," he said.
Mr. Mwakyusa was provided with a self-testing kit, or "jipime" as it's called locally, and tested himself at home.
"After testing, the results showed I was HIV positive," he said. "It was a difficult result for me, but I took it positively because the CBHS providers had already prepared me to receive any kind of results," said Mr. Mwakyusa. The following day he went to the Kajunjumele dispensary for a confirmation test. When it, too, came back positive, Mr. Mwakyusa did not lose hope – counselling had taught him that a positive result is not a death sentence. Instead, he was determined to help others in fighting the epidemic.
Today he has committed his life to helping others who now stand where he once was. "I have been taking ARV for one year now, my health has improved, and I no longer fall ill from time to time. I feel great and I am committed to helping others," he noted.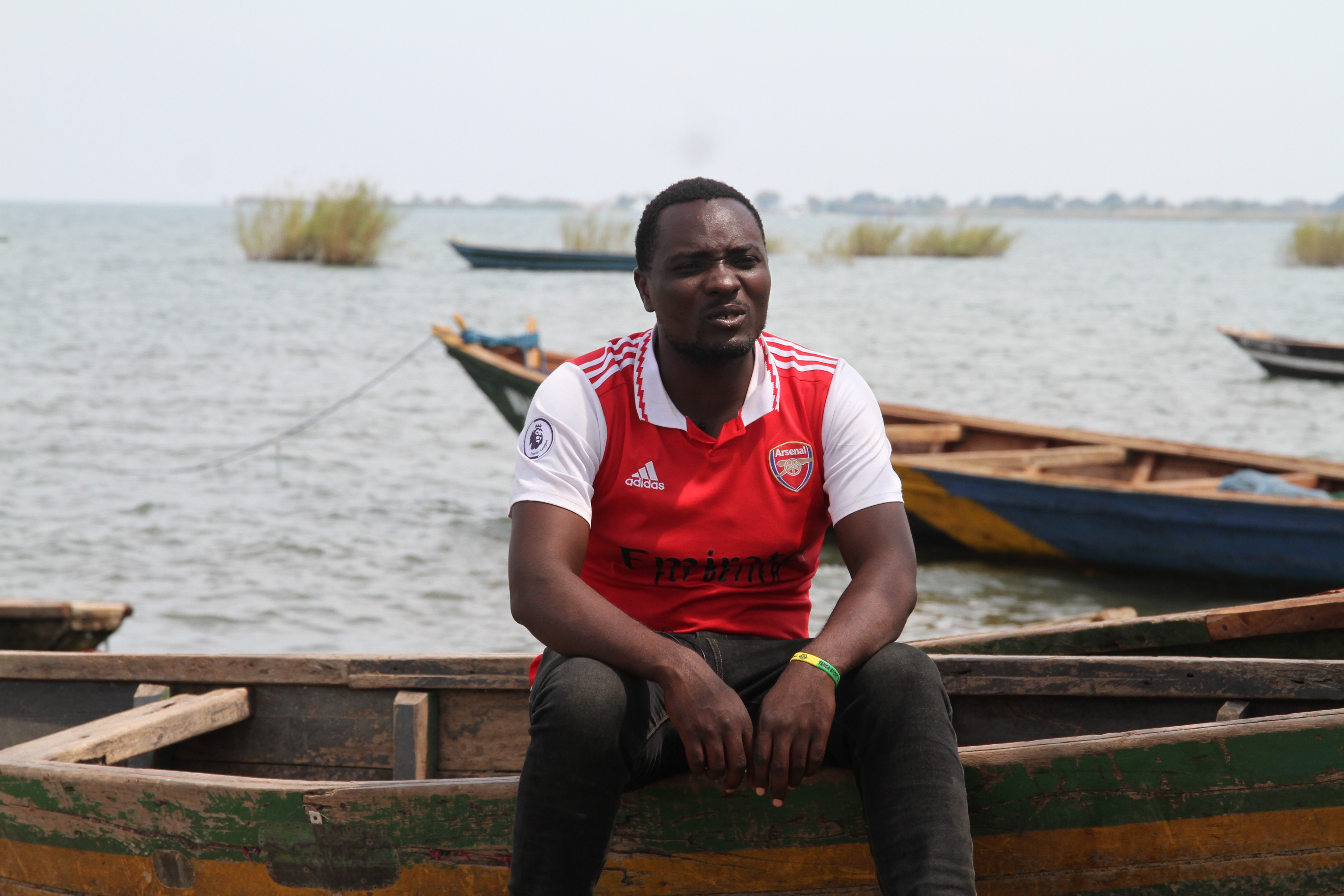 Paying it forward
"Apart from fishing, I have been educating my fellow fishermen and their families to test and know their status," said Mr. Mwakyusa. "I am committed to ensuring this community stays safe and healthy. I started with my wife; she tested and we are all now using antiretroviral drugs."
He added, "So many times people fear to test because they think of stigmatization and losing their lovers. I was like that before, I thought my wife was going to leave me and the people were going to stigmatize me, but things worked differently, I got support from my wife and we agreed to encourage others to test."
Mr. Mwakyusa has become a resource in his fishing community. "I have managed to educate and help others in this area by linking them with CBHS providers. My house is a home for everyone who needs advice, the free condom box and free self-testing kits are also available in my house," he said.
According to the Tanzania HIV Impact Survey 2016-2017 (THIS) report, the Mbeya region has an HIV prevalence of 9.3 percent, and the hot spot is located in Kyela DC, Mbeya City Council, and Chunya District Council due to various economic activities. Through working closely with local partners and regional and council health managing Teams (R/CHMT), HJFMRI has been successfully partnering with local Community Services Organizations like TUMAINI to reduce the burden of HIV, especially for those in hard-to-reach areas. The program delivers a core package of prevention services that are vulnerability-tailored, high-quality, and client- and community-centered.
HJFMRI implements its PEPFAR-supported HIV care and treatment program through the Walter Reed Army Institute of Research (WRAIR) and U.S. Department of Defense (DoD) in close collaboration with different local partners, including TUMAINI Community Service Organization (TCSO), to deliver lifesaving care in the southern highland regions.
Discussing program achievements, the HJFMRI HIV Testing Services Advisor Dr. Angelah Msomba said the program has managed to reach 189,699 people with HIV self-testing kits in the four regions of Mbeya, Songwe, Rukwa, and Katavi. 756 people were confirmed to be HIV positive with conventional HIV test and linked to care and treatment.
Mr. Mwakyusa says the CBHS providers don't just drop kits; they also provide education to ensure everyone is informed and knows how to access follow-up testing and services.
He added, "HIV self-test has become the best way for many people in this area because they are capable of testing themselves, and when the results read positive, they contact us or go to the nearby health center for verification. They like this method more because it ensures their privacy."