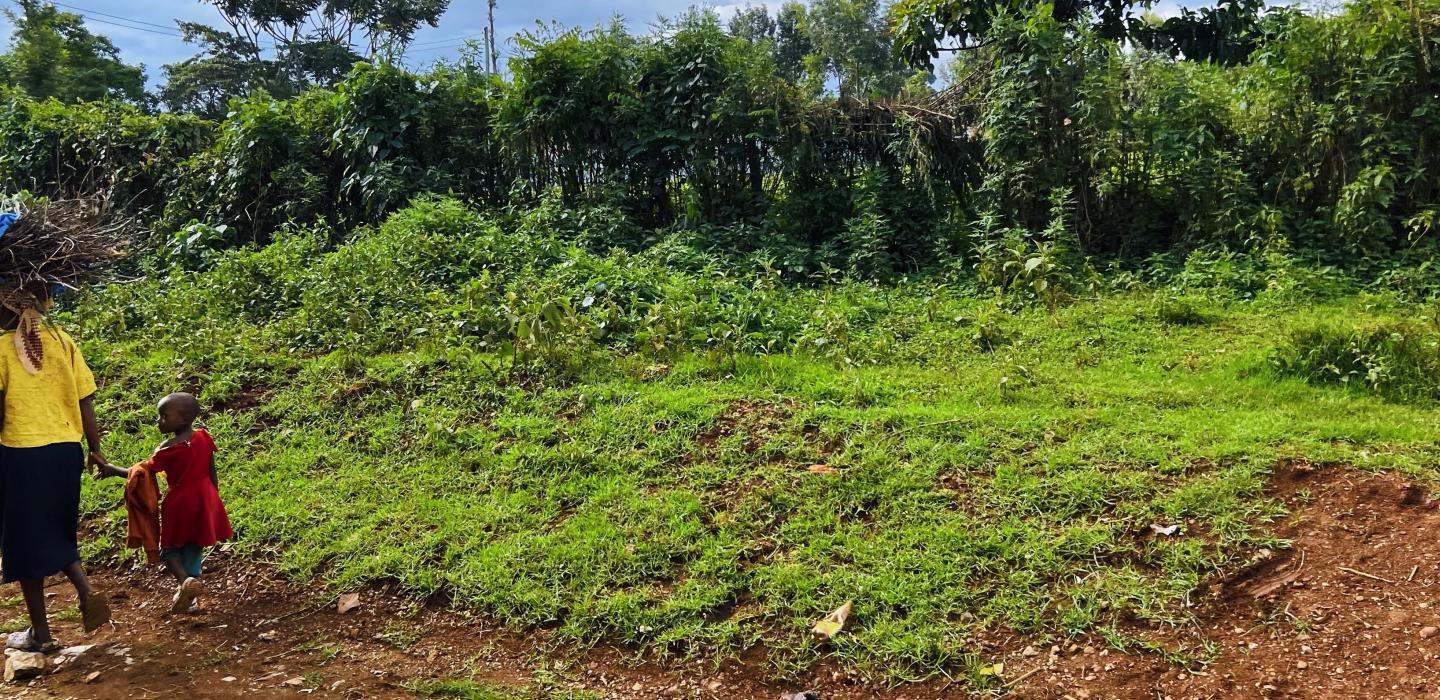 HJFMRI in Kenya
Since 2001, HJFMRI and research partners in Kenya have advanced a wide range of infectious disease surveillance and outbreak response research to study HIV, antimicrobial resistance, malaria drug resistance, influenza, enteric pathogens, acute febrile illness, Rift Valley fever, vector-borne illnesses, and other infectious diseases.  
News & Updates
Mobile Clinic Delivers Quality Health Services to Remote Communities

Maurice is one of many who have benefited from PEPFAR's promise to deliver quality healthcare in remote communities through a mobile clinic outreach program. Before the mobile clinic, members of Maurice's community would have to travel to Tanzania by foot - an eight-day journey in territory inhabited by wild animals and warring clans, to receive health services. "Some people would die there, and it was hard," Maurice says. 

Inauguration of Biosafety Level 3 Reference Laboratory and Molecular Laboratory at KEMRI/WRP CRC 

Ahead of the October 20 Mashujaa Day celebrations in Kericho, Kenya's Deputy President H.E. Rigathi Gachagua, EGH, visited the Kericho, Kenya Medical Research Institute (KEMRI)/ Walter Reed Project (WRP) Clinical Research Center (CRC), where he inaugurated the biosafety level 3 tuberculosis (TB) Reference Laboratory.

From Stigma to Pride, A Family Saved by PEPFAR

In 2007, Joyce, David and their two children were featured on the cover of PEPFAR's annual report to Congress, but their story about how PEPFAR transformed their lives began in 2005.  

Deborah's Story of Resilience and Hope

Deborah is one of the oldest stories of PEPFAR's impact in Kenya and is a true testament to the purpose and mission of PEPFAR. More than 20 years ago, Deborah was diagnosed with HIV. She says, "I stayed home for a long time, thinking that I wished the earth could open up and swallow me."  

CASE STUDY: Deploying Entomology Surveillance Teams to Respond to Emerging Outbreaks

HJFMRI helped coordinate entomology surveillance teams to quickly gather data in a race against emerging dengue and yellow fever outbreaks in Kenya.

CASE STUDY: HJFMRI Helps Provide Resources for Minimally Invasive Tissue Sampling (MITS)

Infrastructure improvements and a first-of-its-kind resource for Kenya provide innovative solutions for disease and mortality testing in the field across a regional surveillance network.

CASE STUDY: Community Engagement Helps Overcome Challenges to HIV Vaccine Trial Recruitment

In early 2021, as COVID-19 pandemic lockdowns and restrictions disrupted public life around the globe, HJFMRI partners faced the challenge of enrolling a newly launched HIV vaccine trial. An established community engagement team found new pathways to engage stakeholders and participants.

CASE STUDY: A Life Transformed by PEPFAR

In 2004, a 10-year-old girl's life was changed with help from PEPFAR, a journey that continues even today.

NEWS: HJFMRI Receives Grant from the Bill & Melinda Gates Foundation

HJFMRI was awarded $1.3M by the Bill & Melinda Gates Foundation to support antenatal, intrapartum and postnatal care in the Kenya Child Health and Mortality Surveillance (CHAMPS) and Antenatal/Postnatal Research Collective (ARC) network.