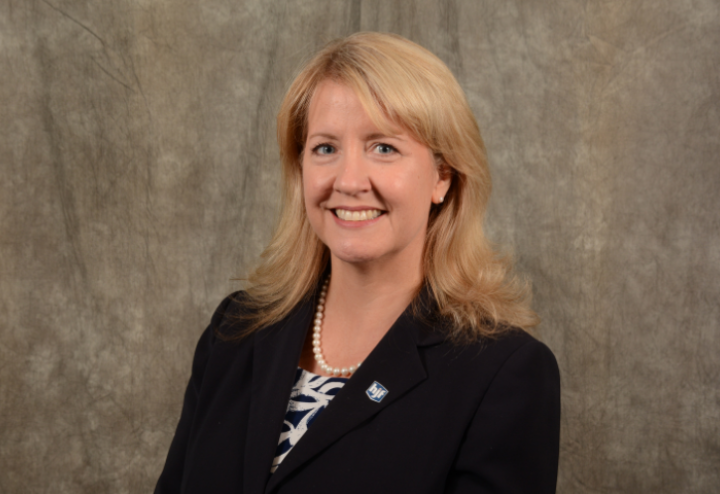 As a senior advisor to the CEO and executive team, Elizabeth "Betsy" Folk is responsible for coordinating and synchronizing corporate functions on behalf of HJF's President and CEO, spanning the global operations of more than 2,800 teammates.
With more than 25 years of experience in military medicine, at HJF Ms. Folk has held multiple leadership roles in finance, program management, and business ethics. She supervised the dispersal and accounting of multi-million-dollar annual budgets, coordinated complex medical research programs around the world including Thailand and South Africa, and led the Ethics and Business Conduct initiative. Additionally, she has managed relationships with Congressional offices, Military Flag Officers, and international governmental partners around the globe.
Ms. Folk also previously served as Vice President of HJF's Program Services Department, specifically with HJF's research partner, the Uniformed Services University of the Health Sciences. 
She is a graduate of the University of Maryland, College Park, where she received her Bachelor of Science in Accounting and a Master of Business Administration from the Robert H. Smith School of Business.